Vincent E. Price is the 10th president of Duke University, where he is also Walter Hines Page Professor of Public Policy and Political Science in the Sanford School of Public Policy and Trinity College of Arts and Sciences. Prior to coming to Duke, Price served as provost of the University of Pennsylvania and was Steven H. Chaffee Professor in the Annenberg School for Communication and Professor of Political Science in the School of Arts and Sciences. As provost and chief academic officer, he advanced initiatives to diversify the faculty and expand interdisciplinary research; guided the development of new forms of teaching and learning, both in the classroom and in the digital world; expanded the university's global presence, including the launch of the Penn Wharton Center in Beijing; and enhanced arts and culture on campus, shepherding the creation of the Sachs Program for Arts Innovation. He led Penn's role as one of the first partners with Coursera, the online open learning platform, and served as chair of Coursera's University Advisory Board. He came to Penn in 1998 after 11 years at the University of Michigan, where he was chair of the Department of Communication Studies and a faculty associate of the Center for Political Studies. President Price is a leading global expert on public opinion, social influence and political communication. Price has held visiting appointments at the University of Paris-Sorbonne and the University of Amsterdam, and has lectured widely at universities around the world. (Ph.D., M.A., Stanford University; B.A., Santa Clara University)
Kelvin A. Baggett, MD, is Executive Vice President & Chief Impact Officer at McKesson Corporation. As chief impact officer, Dr. Baggett has global responsibility for McKesson's strategy and execution related to Diversity, Equity and Inclusion (DEI), sustainability and Environmental, Social, and Governance (ESG) strategy, community relations, social impact and philanthropy through the McKesson Foundation.
Before joining McKesson, Dr. Baggett served as managing director at Posterity Capital Group and as senior advisor at Pharos Capital Group, where he was responsible for advising the firms' investment strategies, fundraising efforts and due diligence matters. Prior to that, he served as the chief operating officer for Health Care Navigator (HCN), where he was responsible for improving the performance of privately held, domestic, multistate operating companies, including skilled nursing facilities, long term care facilities, hospice and palliative care, residential care, physical therapy, speech therapy, occupational therapy and rehabilitation. Previously, Dr. Baggett served as senior vice president, chief clinical officer and chief medical officer at Tenet Healthcare, where he transformed a process-oriented culture into an inclusive, outcomes-focused one — setting clear expectations, leveraging the best talent, and improving the quality, safety and effectiveness of care. Dr. Baggett also served as chief operating officer and vice president, Clinical Strategies at HCA, where he led a team that implemented strategies to improve care delivery and outcomes. (B.S., University of North Carolina; M.D., East Carolina University; M.P.H., Johns Hopkins University; M.B.A., The Fuqua School of Business at Duke University)
Daniel G. Ennis is executive vice president of Duke University effective December 1, 2020. Since 2010, Mr. Ennis served as senior vice president for finance and administration at The Johns Hopkins University. In this role, Mr. Ennis served as the university's chief financial officer and chief operating officer. As chief financial officer, he oversaw the offices of the controller; internal audits; investment management; planning and budget; and treasury. As chief operating officer, he was responsible for the functions related to corporate security, facilities and real estate, human resources, information technology, purchasing and risk management. As senior vice president for finance and administration at Johns Hopkins, Mr. Ennis was accountable to the university's Board of Trustees to ensure the overall fiscal and administrative health of the institution and was responsible for the work of five board committees: Audit, Compliance and Insurance; Compensation; Finance (and its Capital Subcommittee and Debt Subcommittee); Intermediate Sanctions; and Investments.
Before arriving at Johns Hopkins University, Mr. Ennis had served since 2007 as Harvard Medical School's Executive Dean for Administration. Prior to joining Harvard Medical School, he had been Harvard University's associate vice president for finance and financial planning, interim director of treasury management and director of budgets, financial planning and institutional research. Before joining Harvard's leadership team, as a consultant with McKinsey and Co., Mr. Ennis led a strategic review of Harvard's central administration that led to a number of significant organizational changes. He worked for McKinsey and Co. for four years after graduate school. Prior to graduate school, he worked as a financial analyst at Goldman Sachs & Co. for three years. (M.B.A., M.P.A., Harvard University; B.A., Boston College)
T. Ritson Ferguson is Vice Chairman of CBRE Investment Management and a member of the investment committees for its listed real asset business, CBRE Listed Real Assets. Mr. Ferguson was CEO and CIO of CBRE's global investment management business until 2020 and was responsible for the global management of the firm with broad responsibilities for coordinating the investment decision-making and program offerings of the firm across the range of listed and unlisted real estate markets. Prior to joining CBRE Global Investors, Mr. Ferguson was on the global management committee of ING Real Estate Investment Management. He was one of the founding principals who formed the predecessor entity to CBRE Clarion Securities. Earlier in his real estate career, he worked at K.S. Sweet Associates and Trammell Crow Company. He was also a consultant at Bain & Company and a Captain in the U.S. Air Force. Mr. Ferguson earned an M.B.A. with distinction from the University of Pennsylvania's Wharton School of Business and a Bachelor of Science from Duke University, where he graduated summa cum laude and was elected to Phi Beta Kappa. He is active in many real estate organizations (including PREA, EPRA, APREA and NAREIT) and is a CFA charterholder. (B.S., Duke University; M.B.A., University of Pennsylvania)
Edward A. Gilhuly is a founding partner of Sageview Capital, LP, an investment firm with approximately $1.5 billion in assets under management. Prior to founding Sageview Capital, Mr. Gilhuly was at Kohlberg Kravis Roberts & Co (KKR) for 19 years. He joined KKR in 1986 in San Francisco, became a partner in 1995, and from 1998 to 2005 he lived in London where he established and oversaw all aspects of KKR's business in Europe. He also served on KKR's Investment Committee from its inception in 2000 until his departure in 2005. Mr. Gilhuly has been on over 25 corporate boards and is currently a director of Avalara, Demandbase, Elastic Path Software, Legrand SA, MetricStream and Pantheon Systems. He is chair of the DUMAC Board of Directors, a trustee of Duke University, and a trustee emeritus of the California Academy of Sciences. (A.B., Duke University; M.B.A., Stanford University)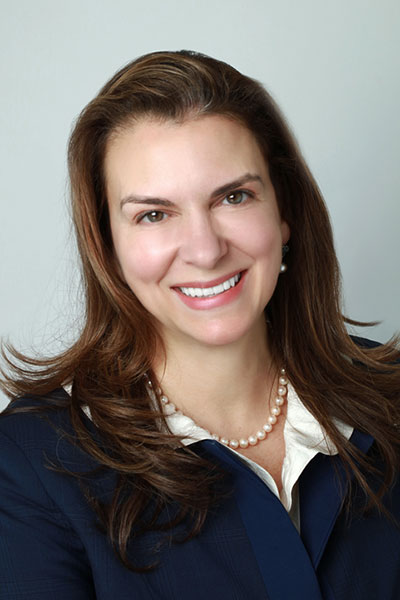 Cynthia L. Meyn is an independent operating executive who has served as a special advisor to Reverence Capital Partners since 2019. Previously, she served as the chief operating officer of Venerable Holdings Inc., executive vice president and co-head of investment operations at PIMCO, managing director of North American operations for Morgan Stanley Investment Management, co-director of fixed income and derivatives technology at AllianceBernstein, managing director of global fixed income technology at Cantor Fitzgerald, and chief technology officer and chief risk officer at Mizuho Capital Markets. She has 35 years of experience within financial services firms. Currently, Ms. Meyn serves as a member of the Board of Visitors of Duke University's Fuqua School of Business, the Board of Trustees of Smith College, the CUSIP Board of Trustees and the Steering Committee of the Smith College Women's Business Network. In early 2017, she completed a five-year term serving on the Board of Directors of the DTCC and a six-year term serving on the Board of Managers of Omgeo. (B.A., Smith College; M.B.A., Duke University)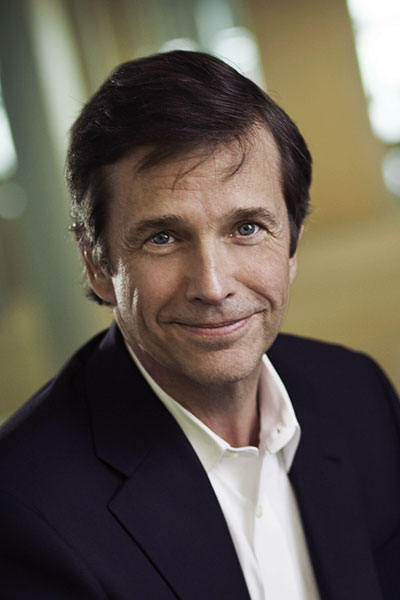 Thruston B. Morton, III is the founder of Global Endowment Management LP, and served as CEO and CIO of DUMAC from 2000–2007. Prior to his time at DUMAC, he held banking, portfolio manager and senior advisor roles at JP Morgan in the United States and abroad. Mr. Morton is a director of The Conservation Fund and the Chair of TreesCharlotte, having previously served on the board of The Investment Fund for Foundations, as well as two terms on the Rockefeller Foundation's Finance & Investment Committee. (B.A., Phi Beta Kappa, magna cum laude, Brown University)
Geoffrey S. Rehnert is the co-chief executive officer and co-founder of Audax Group, an alternative asset management firm specializing in private equity and private debt investments in middle-market companies, which has raised over $25 billion of investment capital. Prior to founding Audax Group, Mr. Rehnert was a general partner and managing director at Bain Capital Inc., which he helped start in 1984. He previously worked at Bain & Company and Morgan Guaranty Trust Company (now JPMorgan Chase & Co.). Mr. Rehnert also serves on the Dean's Strategic Council at Stanford Law School, the National Council of the American Enterprise Institute, the board of DUMAC, and the board of directors for the Beth Israel Deaconess Medical Center and the Joslin Diabetes Center in Boston. Mr. Rehnert graduated from Duke University in 1979 with Honors in Economics and from Stanford Law School in 1984 where he was a member of the Stanford Law Review. (A.B., Duke University; J.D., Stanford University)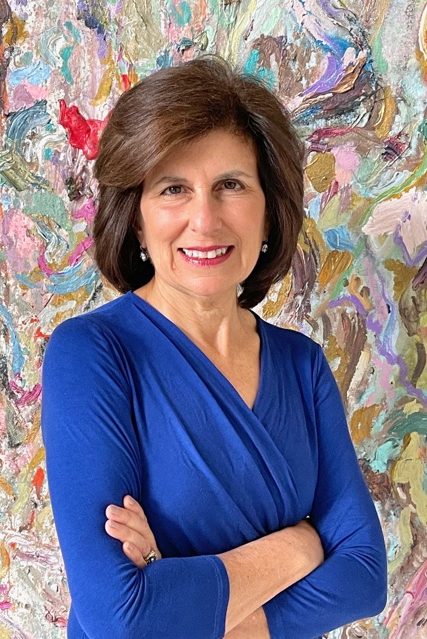 Laurene M. Sperling oversees as president the investment management of a family office enterprise, which, in addition to growing financial capital also includes Barah Collective LLC, an impact investing entity and the Sperling Family Charitable Foundation.
Since 2010, Ms. Sperling has been an integral part of Duke University's Board of Trustees, becoming vice chair in 2011, followed by chair in 2021. She joined the Board of Directors at BELLXcel, a national leader in after-school and summer programs for children at risk, in 2006, serving as Board Chair from 2009-2019. Ms. Sperling is also a board member at Social Finance US and Combined Jewish Philanthropies. In addition, she serves on Harvard Business School Dean's Board of Advisors, Harvard Business School Social Enterprise Initiative Advisory Board, the Corporation of Partners Healthcare, and on the Brigham Health Steering Committees for Women's Medicine and Community Care. Ms. Sperling also serves on the AGB Council of Board Chairs and is a member of the AGB Principles Project national task force.
Formerly, Ms. Sperling was Vice President, Corporate Finance/Investment Banking at Cowen and Company and in Corporate Finance, Investment Banking, and Venture Capital at Paine Webber in Boston. (B.A., Duke University; M.B.A., Harvard Business School)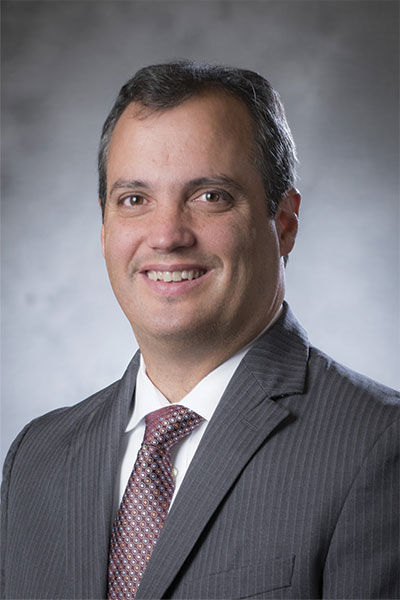 Neal F. Triplett, CFA is president of DUMAC Inc. He joined DUMAC in July 1999 and started working with public securities and hedged strategies. Eventually he began overseeing DUMAC's hedged strategies investments, and he was appointed president in January 2007. Prior to completing business school, Mr. Triplett was a credit officer for the corporate and real estate portfolios at Wachovia Bank. Mr. Triplett holds the Chartered Financial Analyst designation. (A.B., Duke University; M.B.A., Duke University)
James C. Zelter is Co-President of Apollo Global Management, Inc. sharing responsibility for all of Apollo's revenue-generating and investing business across its integrated alternative investment platform. Mr. Zelter focuses on Apollo's credit and yield business, and has led Apollo's broad expansion of its credit platform. He serves on the Credit Investment Committee as Chief Investment Officer. Before joining Apollo in 2006, Mr. Zelter was with Citigroup Inc. and its predecessor companies, where he was Chief Investment Officer of Citigroup Alternative Investments after leading the firm's global high-yield and leveraged-finance franchise. Before joining Citigroup, Mr. Zelter was a high-yield trader at Goldman Sachs. He serves as board member and Vice Chair of DUMAC. Mr. Zelter earned an economics degree from Duke University. (A.B., Duke University)